Eric Swarthout
President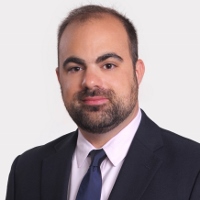 914-644-6100 | fax: 914-644-6159 | email ↓
A graduate of Pace University, Eric's career in title insurance started in 1998 and, in 2009, he began working as the Director of Operations for Thoroughbred Title Services, LLC, where his computer science background allowed him to apply unique processes and systems to the title insurance business. With an involved approach to coordinating the company's day to day title production, Eric oversaw the entire production staff from applications to post closing to ensure a smooth transaction.
In 2014, Eric assumed the top spot at Thoroughbred, where his organizational talent and leadership skills enable him to effectively oversee operations with the same hands-on approach that's always powered his success.
Eric serves on the Executive Committee of the New York State Land Title Association (NYSLTA) and is also an active member of the Real Estate Services Providers Council (RESPRO).