Kristen Polidoro, J.D.
Director of Operations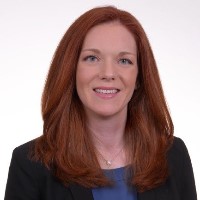 email ↓
Kristen brings a wealth of experience in both title insurance and real estate law to Thoroughbred, having worked at two title insurance companies where she handled a variety of title and clearance issues. She has also worked as a program coordinator at the Real Estate Law Institute of Pace Law School where she developed curriculum and programs relating to real estate and title insurance education. Kristen's research can be found in numerous articles and publications related to title insurance and real estate.
Kristen received her law degree from Pace Law School in 2007, where she served as vice president of the Student Bar Association, as vice chair of the National Environmental Law Moot Court Competition, and was honored as a member of the Land Use and Real Estate Scholars Program.
Kristen serves as the Chair of the Education Committee for the New York State Land Title Association (NYSLTA).
Kristen lives in the Rivertowns with her husband and twin toddler daughters.